TRIAXIAL TESTING EQUIPMENT for rocks and cements
Automated test equipment to determine a wide range of geomechanical properties in both triaxial and uniaxial stresses.
› Axial Self-balanced hydraulic actuator, connected to a High-Pressure pump.
› Complex triaxial tests can be achieved by programming the test path
by unit sequences, associated with control parameters based on pressure,
displacement or stress, or any other real time measured or calculated parameter.
› Windows™ based control and acquisition software to record, display,
graphically represent and/or control all available parameters.
ENHANCED SIMPLICITY due to the integration of practical tools
and optimized ergonomics allowing testing to be performed on samples
in a timely and accurate manner
TECHNICAL SPECIFICATIONS
› Axial load : 800 / 1,200 / 2,000 kN
› Piston stroke : 50 mm
› Cell pressure capacity : 8,700 / 15,000 / 22,000 psi (600 / 1,000 / 1,500 bars)
› Temperature : ambient to 150°C
› Material : Stainless steel or Hastelloy® wetted parts
› Multisealed feedthrough or 50 Ohms coaxial electrical lines
Options
› Specimen diameter: up to 100 mm
› P&S Ultrasonic Wave Propagation Velocity Measurement
› In-vessel load cell
› Gas Permeability / Porosity Measurement
› High temperature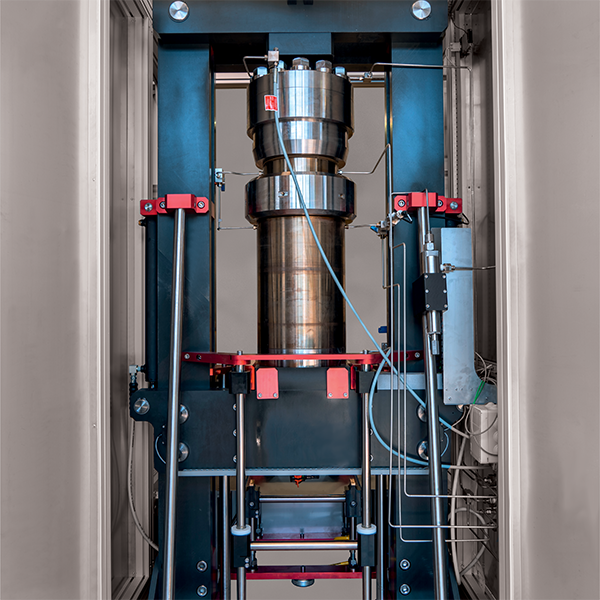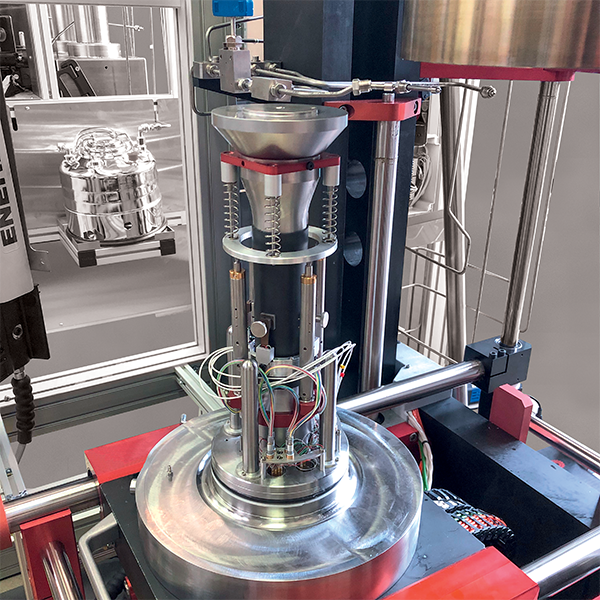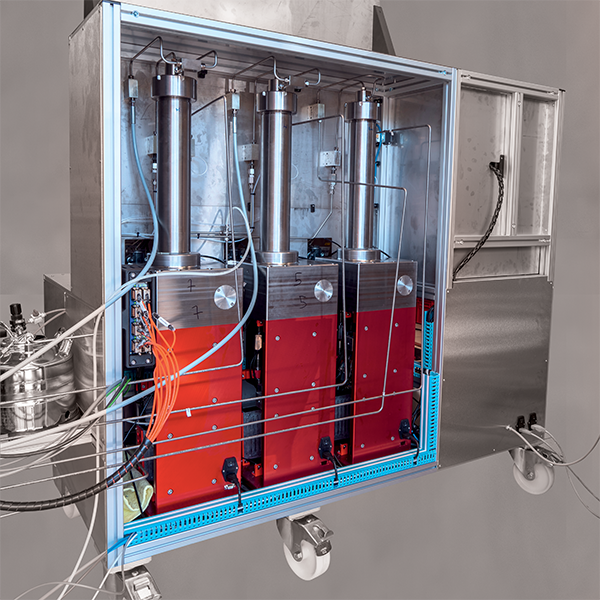 Download the complete specifications